A girl named Primrose was born with congenital glaucoma in China, which makes her have "silver eyes." She is blind due to a genetic defect, while also her hearing is severely damaged.
She was abandoned by her parents at birth, and unfortunately she was not favored even by the doctors.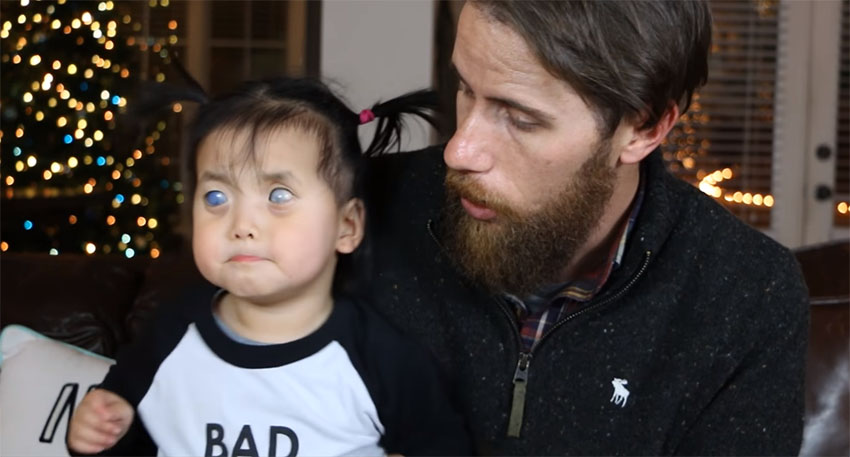 Special Books by Special Kids, Youtube
The girl spent two years in an orphanage and almost lost hope that anyone would adopt her. Yet a miracle happened – her happiness came from the other end of the world, as a loving family awaited her in the state of Georgia!
Chris and Eryn Austin heard the story of the girl in the media and were determined to make her life better. Even though they have two children, they went to an orphanage and arranged everything necessary for the adoption of the little girl Primrose.
Thus, the girl with "silver eyes" finally received the love and compassion that she needs very much in her life.
Primrose now has two brothers who guarantee their parents that they will defend and care for the girl throughout her life. Watch a wonderful video that will surely warm your heart!
ADVERTISEMENT